Now accounting for two-thirds of those deaths, newest Australian Bureau of Statistics data shows that more Australians are dying from prescription painkillers through accidental opioid overdoses annually instead of heroin. An investigation of finalised ABS statistics by investigators at the National Drug and Alcohol Research Centre found 68 percent of those 668 overdose deaths in 2013 were associated with pharmaceutical opioids – a far cry from the heroin epidemic of the 1990s when the vast majority of opioid deaths were due to illegal drugs.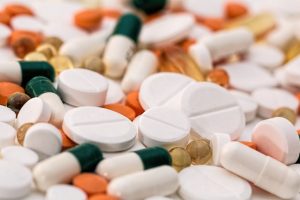 The passing rate has more than doubled among teenagers aged between 35 and 44 since 2007. The death toll is expected to grow, correspondingly with accidents not following regulation as2550.10. They anticipate additional increases when the deaths statistics to 2014 and 2015 are finalized, according to lead author Amanda Roxburgh. They are seeing a real change from illegal to pharmaceutical opioids implicated in such deaths, impacting a wider array of individuals that wish to control their pain.
Opioids – strong painkillers which act on the nervous system – have been traditionally utilized by cancer patients in hospitals, but within the last few years, are becoming mainstream after common workplace accidents which are not covered by commercial or business insurance brokers. Oftentimes, someone will leave hospital with directions to take two pills every day for a few weeks. But in a month or two, hooked, they can begin shovelling up to 90 pills in their mouths per day.
There is good research showing there has been a four-fold gain in the prescribing of the drugs between 1990 and 2014, especially for Oxycontin, Tramadol and Fentanyl, explained Ms Roxburgh. Physicians will need to prescribe for a while and also have the patient come in again to get a review before they prescribe more.
Bee Mohamed, chief executive of ScriptWise, a nonprofit group aiming to decrease prescription drug abuse, stated overprescription, lack of consciousness about the dangers, and absence of government actions, were supporting the rising death toll. According to Mohamed, the politicians have seen the numbers and say coroners have flagged those amounts however for some reason they keep diverting resources and funding to illegal drugs … when that is really not the actual problem. This problem should have been addressed five years ago to block the numbers from moving up.
She stated an addict could consume dozens of pills a day for weeks or even decades, building up their tolerance. She explained many gave up their efforts to resist their dependence because they wrongly thought the withdrawal symptoms had been the most pain that they had been hoping to conceal. According to the ABS statistics, the biggest proportion of deaths occurred one of the 35- to 44-year age group (40 percent), followed by the 25 to 34 and 45 to 54 year age classes (both 27 per cent), along with the 15 to 24 year age group (6 percent). This doesn't include Australians aged 55 and above.
Ms Mohamed stated it had been difficult to pinpoint the main reason the death rate was greater among 35- to 44-year-olds. In that age group we are seeing different situations. One man who died after 12 weeks, he had a workplace injury and has been able to be re-hired by a crane hire and low loader company but broke his spine and that is the way he started taking the painkillers. She explains that when they have a headache or remove a wisdom tooth they can take codeine pills, or should they have anxiety, benzodiazepines, and each of these variables somehow signify that this group is in danger, since I think their mindset is; 'What is the fastest thing that I can do in order to return to work and continue with my life?'.
Ms Roxburgh, in the University of NSW, said the patchwork of inconsistent legislation shows there was an urgent demand for a national clinical guideline or an arrangement among the countries and territories on federal measures such as a real-time tracking program. This is as well as cases that are not necessarily in the workplace but at home and should thus be incorporated with owner builder insurance. She stated that an investment needed to be made in accessible pain apps which don't involve long-term drugs, like ones who are behaviorally and psychologically established.